Wholesale garden tools set for sale, allows you to easily do any work in the garden, planting, loosening soil, weeding, watering, pruning, etc. The exquisite gardening kit is an ideal gift for women, moms and friends, you can choose 3 piece, 7 piece, 9 piece or 10 piece garden tool set to start your garden work.
How to create a garden?

1. Decide which plants to plant in the garden.
What do you want to make the garden look like? Is it to plant flowers and trees, plant fruits and vegetables to meet the needs of life, or to build a decorative garden, to beautify your home and provide a warm and happy environment for your family.
The vegetable garden can grow peppers, tomatoes, cabbage, potatoes, pumpkins, carrots or other fruits. In the garden, you can plant flowers and trees that you like, so that your garden has flowers open almost all year. Some gardens are precisely planned, while the flowers are planted in neatly arranged pots, while others look more extensive. Your personal style and garden type will determine what types of flowers you might grow.

The garden is often both a garden and a vegetable garden, because it not only has beautiful flowers, but also has practical functions to enhance your food. The flower garden may include dried spices and tea leaves that you may want to use, such as rosemary, thyme, fennel and various other herbs. Vegetables and fruits can be given to neighbors to share the joy of harvesting fruits with them.

2. Choose an address for your garden. Go look at your yard and evaluate where you want the garden to be located. The location you choose should not only help the garden achieve the desired effect, but also help the plants grow strong and healthy.

No matter what type of garden you want, most plants grow better in rich, well-drained soil. So when choosing a site, avoid choosing a place in your yard where the water will not flow until after a heavy rain. This may indicate that the soil is too wet or not suitable for healthy plants.
Most vegetables will grow better with plenty of sunlight, so if you want to open a vegetable garden, choose a place that is not shaded by trees or your house. When planting flowers, the choices are more diverse. If you want to put flower pots near the house, you can choose partial or full shade, so that the flowers can grow best.
If your soil is not of high quality, you can grow flowers and vegetables there. The nursery bed is a wooden frame built on the ground, filled with soil, which is the basis for planting plants.

If you don't have a yard, you can still have a garden. Put large flower pots on your patio to grow flowers, herbs, and certain vegetables. Depending on how much sunlight the plants need, you can also move them.

3. Decorate your garden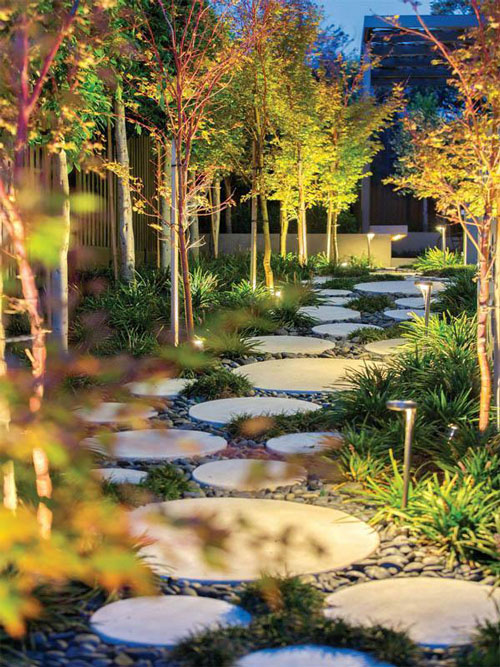 Buy some decorations for your garden:
Solar lights, you can choose various shapes and patterns, insert them on the ground, and illuminate the path at night. You can also choose decorative lights hung on the wall, and your garden will become more beautiful.
Buy garden flags, which can be used not only on Christmas, Father's Day, Mother's Day, Children's Day, Thanksgiving Day, Halloween and other festivals. On weekdays, garden flags can welcome guests who come to the garden.
Garden stepping stones. A beautiful garden path needs stepping stones to add aura to your garden.
4. Buy gardening supplies. Building a garden requires a lot of equipment, but they can be used repeatedly. Collect the following equipment:
Garden forks. If you plan to create a large garden, you may want to buy or a garden fork, which can turn the soil to make the soil nutritious.
A shovel and spade. This equipment facilitates the digging of holes of appropriate size for seeds or saplings.
A garden hose. Get a hose and a clamp, which allows you to spray or water the plants according to the needs of each plant.
Fence material. If you plant a vegetable garden, you may need to build a fence to enclose it to keep the bunny, squirrel, and neighbor's pets from eating mature vegetables.
Gloves. When planting flowers, you need to wear gloves to protect your hands.
5. Prepare the soil. Use a soil pry or rake to break the soil and outline the boundaries of your garden. Excavate the soil to a depth of about 30 cm to ensure that the soil is soft and there are no large clumps of soil. Remove rocks, rhizomes, and other hard objects from the soil bed in the garden, then fertilize them to prepare for planting.
The growth of your plants depends on the quality of the soil. You can buy a soil testing tool to find out the amount of organic soil, the amount of nutrients, and the pH of the soil. The test results determine how much fertilizer and other ingredients to add.
Don't add more fertilizer than the test results tell you. The extra fertilizer may be toxic to plants. Note: Not all plants like fertile soil. Some plants will benefit from poor soil, so remember to find out the plant's preference for soil.
If your soil test shows that the pH is acidic, add limestone to increase the pH. If your soil is alkaline, you can add cottonseed meal, sulfur, pine bark, compost or pine needles to make it sour.
6. Plant a garden
For planting seeds or seedlings, certain types of plants require a thin cover of compost, mulch or topsoil to protect them during seed germination, when plants are often very fragile. Spread the material over a larger area by hand, or use a soil spreader. When you have finished planting and processing the soil, you need to water the soil. Weed the garden regularly.