It is obvious that an electric paint sprayer is mini machine used to spray paint, powered by AC motor or battery. Because of its gun-shaped appearance, electric paint sprayer is also called electric spray gun. Spray gun evolved from airbrush. Airbrush is generally used for more detailed work, such as photo restoration, nail staining or other painter work. Spray guns are usually used to cover large surfaces with uniform liquid paint, such as walls and car shells. Electric paint sprayer has automatic type and hand-held type, with replaceable nozzle and changeable spraying shape.
HVLP Paint Sprayer
HVLP refers to High Volume Low Pressure. HVLP paint sprayer uses a compressor (or turbine) to atomize paints. The spraying technique uses a steady amount of air to push the paint from spray gun nozzle onto object surface. Because the pressure used is low, it is easy to control, spraying is accurate and not easy to waste. It is very suitable for spraying internal, small positions, such as doors and walls.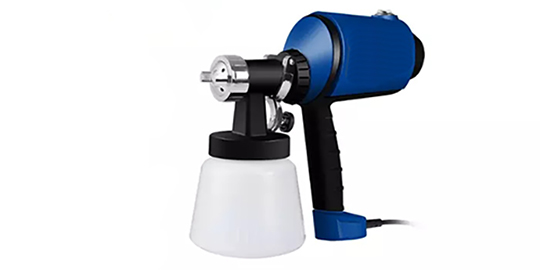 Airless Paint Sprayer
Contrary to HVLP paint sprayer, airless paint sprayer sprays paint under very high pressure, and then the droplets spread out to evenly cover the surface. Airless paint sprayer is suitable for spraying exterior surfaces, such as fences, lattices, decks, shutters, interior walls and ceilings.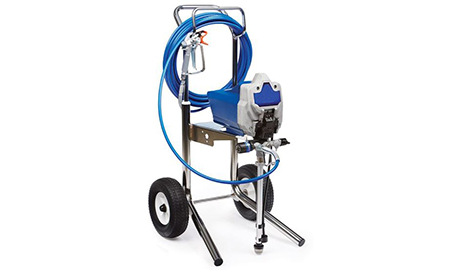 Get best electric paint sprayer here. We have electric spray guns with large volume for sale. Product type is HLVP. You can easily use electric paint sprayer for spray painting to fence, wall, furniture, staircase, car, etc.