Circular saw is an power tool that uses disc saw blade to cut wood, pipe, plastic or masonry. Installed a special saw blade, it can also cut metal, sheet metal and so on. Electric circular saw can be installed on table or operated by hand. Circular saw blade has sharp metal teeth. After starting the saw, saw blade rotates and cuts material smoothly. Circular saw can be hand-held, and users can choose left handed or right handed. Circular saw can also be installed on the bench to improve stability and control.
Types of Circular Saws
Cordless circular saw is powered by battery. It does not need to be dragged with the cable during use, and it does not need to be near the power source always. Obviously, it is the most convenient.
Due to the limited capacity of a battery, the power provided cannot be compared with alternating current, so it is most suitable for cutting wood and wood products. Sawing other harder materials requires higher power and will wear out the battery faster. Cordless circular saw is not completely incapable of cutting harder materials, but the required power will quickly drain the battery.
Corded circular saw relies on alternating current (240V, 110V, etc.) to get power supply, so it has a higher power and continuous use time. Therefore, corded saw can be used for long-term sawing work and cut harder materials. Please note that the extension cord used by corded circular saw must be compatible with the corresponding model, so please follow the guidelines of product manual.
Miter saw is a type of circular saw used for precise cross-cutting and miter cutting. In other words, miter saw consists of an electric circular saw, which can be placed at various angles and can be lowered onto the board positioned against a stop. Electric miter saws are also commonly called chop saws.
Track saw is also called plunge saw or plunge-cut saw, which is a handheld round saw. During operation, it slides on the guide rail for sawing. Saw blade plunge into the material to be cut to a predetermined depth, which can improve cutting accuracy. The cutting depth can be adjusted to just exceed the thickness of the cut plate.
4 Important Features for Circular Saw Selection
Power. When measuring available power, amp is used for corded circular saw, volt is used for cordless circular saws. Higher amps and volts represent greater sawing capacity.
Saw blade size. It represents the cutting capacity of a circular saw. Therefore, the larger the saw blade, the deeper the cutting depth. The most common saw blade diameters are 85mm, 185mm, 5.5 inch, 6-1/2 inch, 7-1/4 inch, 12 inch. Note that chainsaws with smaller blades tend to be lighter and easier to control.
Saw blade replacement. Spindle and shaft lock are the parts of quick replacement for saw blade. The shaft lock can fix shaft and blade. Saw blade replacement must follow the instructions in product manual.
Beveling capability and laser guidance. Beveling capability indicates the bevel angle at which the electric circular saw can cut. Laser guides can emit a guiding beam to show the exact path in front of the blade, ensuring cutting accuracy.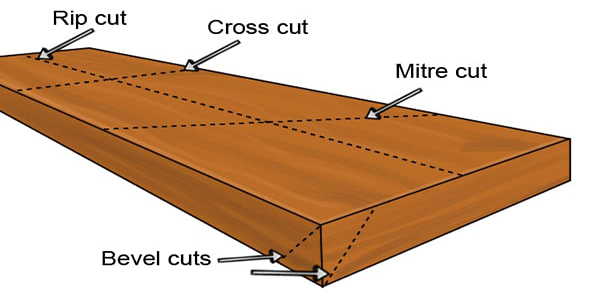 Using a Circular Saw
After using circular saw, first confirm that the retracted lower blade guard has been reset, and then put down the saw. Clean the protective cover to prevent blockage by sawdust.
Adjustment or replacement for saw blade must be performed under the premise of completely disconnecting the power supply.
After starting the electric circular saw, wait until it reaches the maximum speed and power before starting to cut.
When sawing, please use two hands for operation. Put one hand on trigger switch and the other hand on the front knob handle.
Keep the motor free of debris or sawdust accumulation.
Buy the best circular saw in Tool.com, good price and high quality. Circular saw is a type of electric saw. It is powered by single-phase motor or battery to drive round saw blade for sawing and cutting metal, wood, plastic and others. Compact structure, small size, hand-held and portable. Some models have laser guide function. In addition to among circular saws, we have plunge-cut track saw, which is a kind of circular saw.