Compared with power tools, hand tools are mainly driven by hands or applying force to the tools. According to their usage, hand tools can be divided into wrenches, pliers, screwdrivers, tape measures, hammers, sockets, cutting tools, scissors, saws, clamps and the auxiliary tools such as tool boxes, and each type varies in different models and sizes. There are some common tools used in daily life, and you can also find them on TOOL.com with wholesale prices. Click the link for the further search!
Screwdriver
A tool is used to install a screw and force it into place or remove a screw. The screwdriver usually has a thin wedge-shaped head that can be inserted into a slot or recess in the screw head. The most common screwdrivers are flat screwdrivers and Phillips screwdrivers, and almost each family is equipped with them.
Wrench
Use the principle of leverage to turn bolts, screws, nuts, and other threaded fasteners that hold the openings of bolts or nuts or sets of holes. The wrench is usually equipped with a clamp on one or both ends of the handle to apply external force, and the bolt or nut can be turned to hold the opening or sleeve of the bolt or nut. When in use, an external force is applied to the shank along the direction of thread rotation to turn the bolt or nut.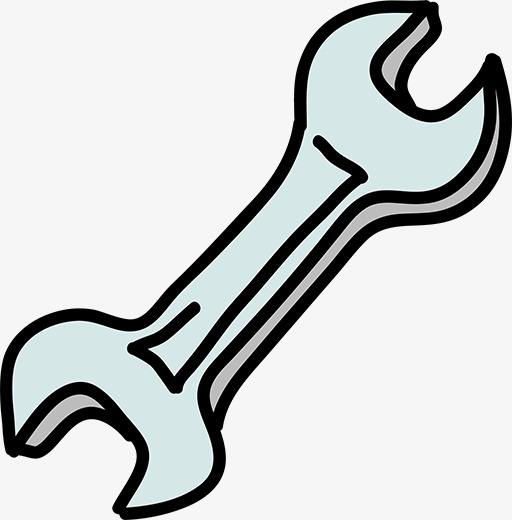 Hammer
It's a tool for knocking objects to move or deform. It is most commonly used to knock nails, correct or break objects. Hammers come in various forms, and the common form is a handle and top. The top side is flat for striking, and the other side is the hammer head. The shape of the hammer head can be like a horn or a wedge whose function is to pull out a nail. It also has a round head.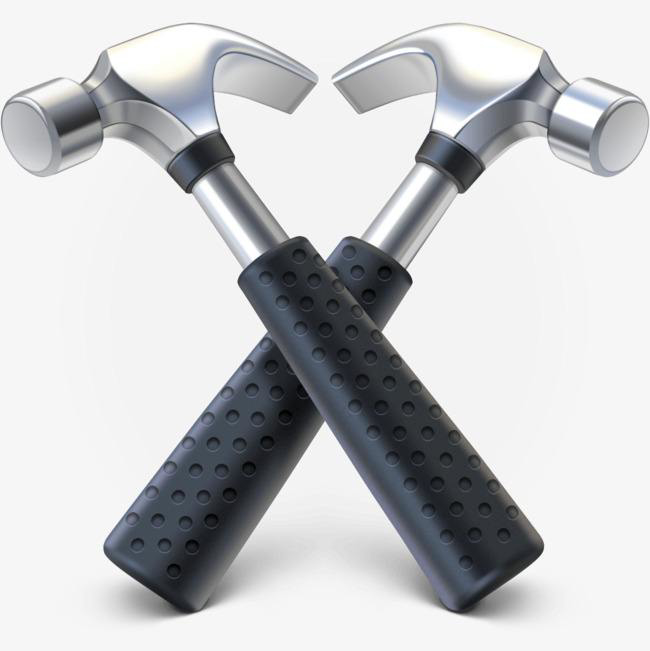 Test pen
It is also called the electrical pen, or "electrical test pen" for short. It is an electrician tool used to test whether there is electricity or not in the wire. There is a neon bulb in the pen body. If the neon bulb glows during the test, it indicates that the wire is electrified, or it is a live wire.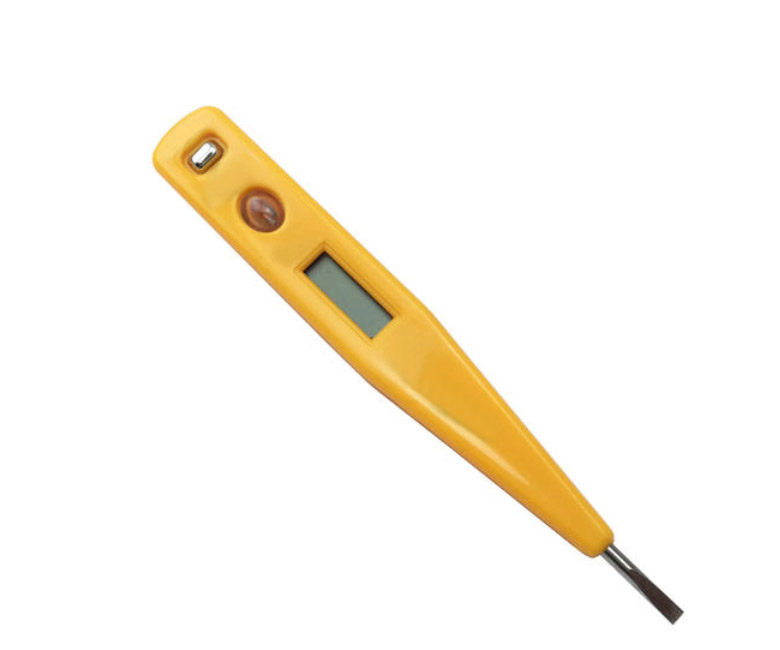 Chisel
A chisel is a hand tool with sharp cutting edge of the blade used for wood carving, stone carving, chiseling metals, etc. Chisels are usually used with hammers or mallets. The blade of the chisel is made of steel or alloy steel, and the handle of the chisel commonly made of wood or metal. The chisel is very professional for woodworking, which can carve different shapes of wood. We provide different types of chisels on Tool.com, including spring loaded corner chisel, wood chisel, flat chisel, point chisel and 12 pieces wood carving chisel set.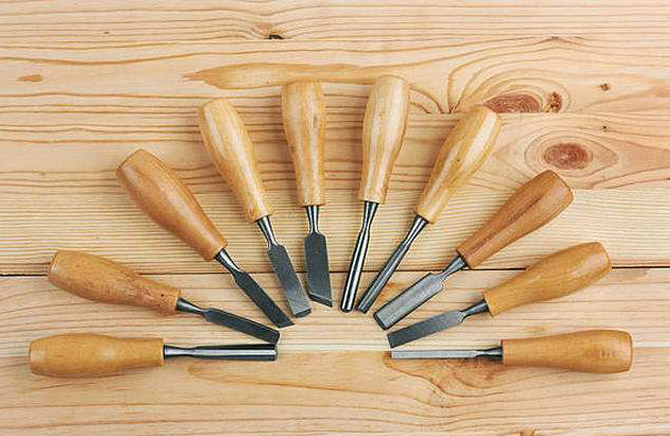 Tweezers
Tweezers are common hand tools for picking and gripping small objects such as medicine, metal particles, hairs, spines and so on. The tweezers are composed of two levers, one end of which is fixed as the fulcrum and the other end is movable for gripping the items.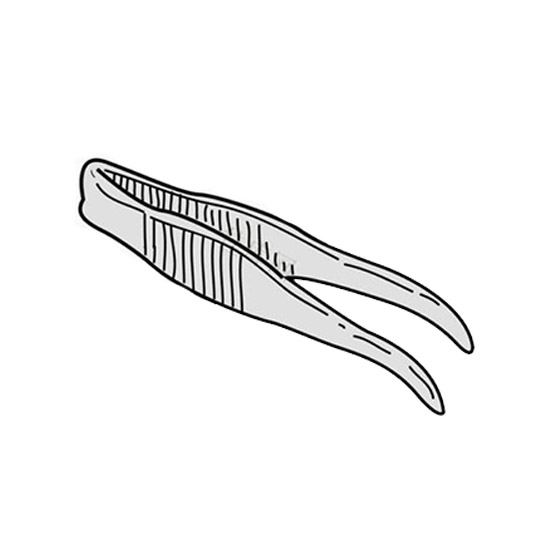 Wallpaper knife
It is a kind of knife, the blade is sharp, used to cut wallpapers and other things, and known as "art knife". It is often used in the areas such as decoration, advertising plaque industries and etc.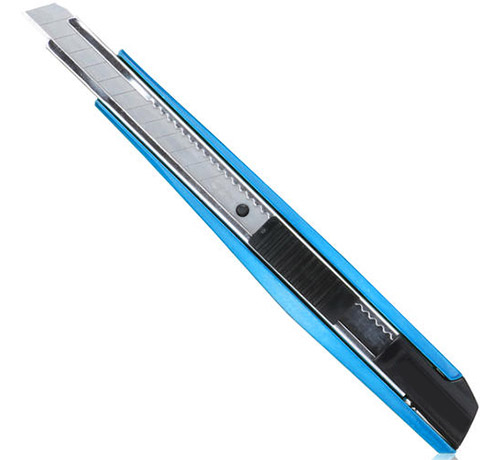 Electrician knife
An ordinary electric knife is composed of a blade, a handle, and a knife hanger. When not in use, the blade can be retracted into the handle. The root of the blade is hinged with the handle, and there are scale lines and scale marks on it. The front end is formed with a screwdriver bit. Both sides are processed with a file surface area. The blade has a concave curved blade. The end of the blade forms a blade tip. The handle is provided with a protection button to prevent the blade from rebounding.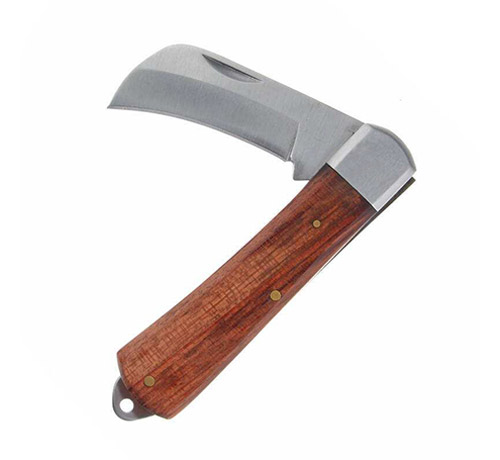 Saw
Including hand saws (household, woodworking), cutting saws, folding saws (the two are mostly used for pruning branches), hand bow saws, edge saws, longitudinal saws, cross-cut saws (the last three are mostly used for woodworking).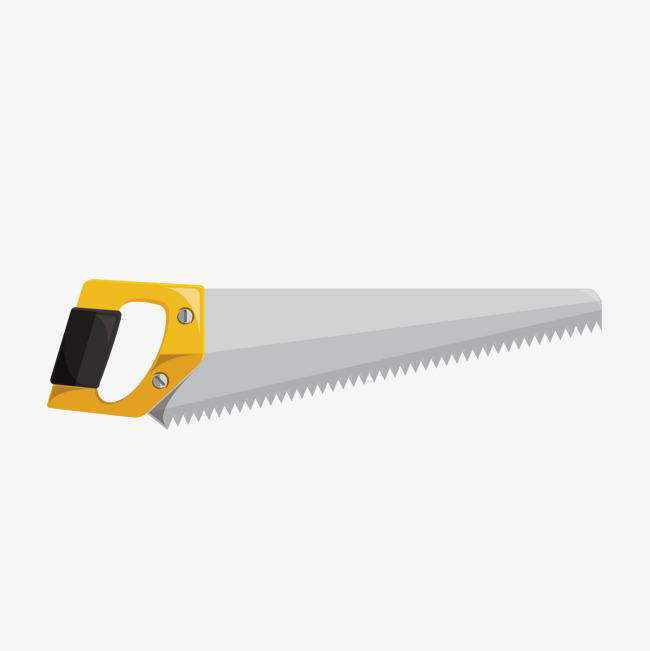 Cutting tool
Wire cutters are one of common tools of it, which are a kind of clamp and cutting tool, which are composed of jaws and pliers handles. The pliers head includes jaws, tooth edges, knife edges, and guillotines.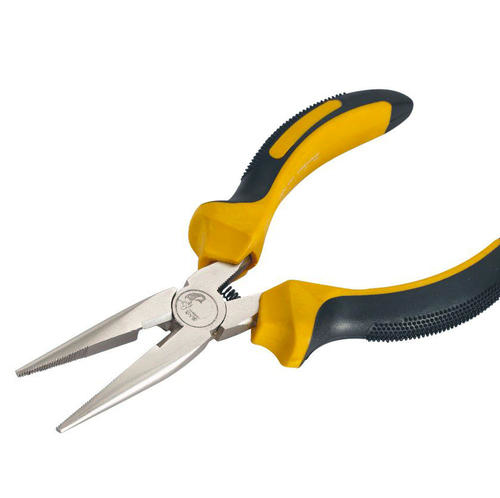 Pliers
Point nose plisers is also called trimming pliers, it is mainly used to cut single-strand and multi-strand wires with smaller diameters, as well as to bend single-strand pointed-nose pliers wire joints and strip plastic insulation. It is also one of the tools commonly used by electricians (especially Is an inside electrician)Electrician's pointed-nose pliers are covered with insulating sleeves with a rated voltage of 500V. pointed-nose pliers have sharp heads. The operation method of using pointed-nose pliers and the bent wire connector is: first fold the end of the thread to the left, and then bend the screw to the right in a clockwise direction.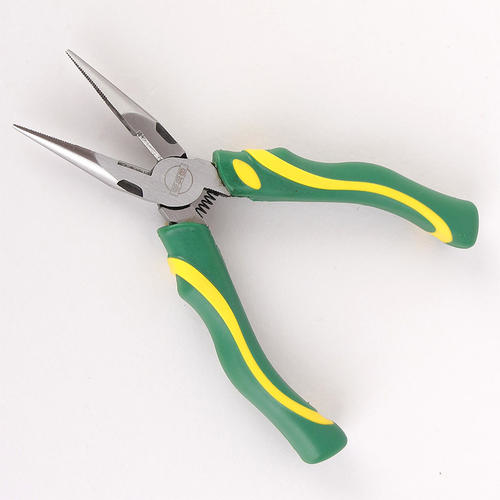 Wire stripper
Wire stripper is one of the tools commonly used by inside electricians, motor repairs, and instrument electricians. It consists of a knife edge, a crimping mouth and a pliers handle.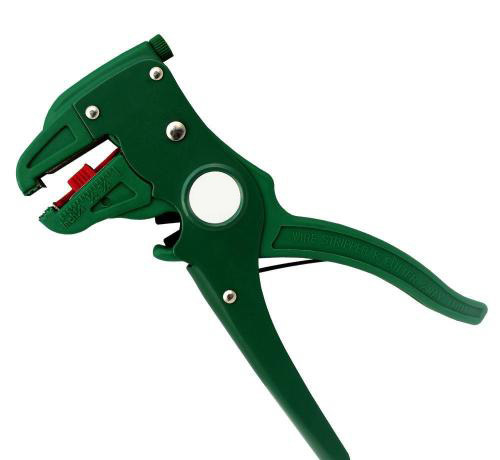 Hot melt glue gun
The hot melt glue gun has precise breaking effect and a variety of nozzles, which can meet the requirements of different production lines. The unique filter design is good for cleaning. The general hot melt glue gun will not be deformed when used at a high temperature of 300 ℃ for a long time, and the joint is durable. Therefore, hot melt adhesive machines are widely used in electronics factories, food factories, packaging factories, and other hot melt adhesive tape bonding products.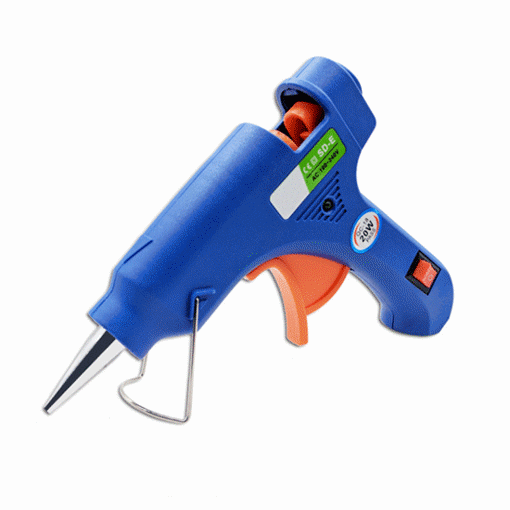 Safe precautions
1. Hazards
Hazards could be caused by normal hand tools are:
Cut by a sharp part.
Stabbed by a sharp part.
Clamped by tools.
Injure the hand when hammering.
Wounded by flying debris generated during work.
Affected by noise generated during work.
Inhale dust generated during work.
2. Precautions
Before use, the hand tools must be checked for damage. Unsafe tools should not be used.
Keep the tool clean, especially the grip part of the tool, to prevent the slippery hand from falling out during work.
Wear appropriate personal protective equipment such as goggles and gloves.
Use the hand tools in the correct posture and technique. The safest posture should be stable and stable, and do not use excessive force.
When using sharp tools, do not point the blade or sharp part towards others.
When not in use, the tool should be protected by wrapping the blade or sharp part with a protective material. Avoid carrying the tool by hand or putting it in a pocket.
Do not misuse tools for other purposes.
Understand the characteristics of various hand tools and use them correctly.
Families have a very common perception: A good tool is handy thing to have in the house. In the daily life of a family, the use of hand tools is always inseparable. A set of durable and practical hand tools will make your home life much more convenient. Therefore, next passage will share with you about how to choose household hand tools.
1. Look for turbid oil stains on the surface.
For hardware products, we must see whether the anti-rust technology is in place. Gold, silver, iron, copper, and tin are inherently easy to rust, which requires hardware tool manufacturers to have high rust prevention technology. When purchasing, you can check whether the product will leave thick oil stains on your hands, whether the oil stains are muddy, and your hands will be sticky. If so, it is generally unqualified. In addition, it can be distinguished by smell. If the product has an obvious, pungent odor, it is generally a product that has been overlooked in the production.
2. See if the steel stamp is clear.
Hardware products are generally printed with brand names, labels, models, etc. Generally, the fonts are very small, but most of the products produced by the factory use steel stamping technology, and the characters are pressed before heat treatment. Therefore, although the fonts are small, they are deeply concave and very clear and obvious. However, the fonts of counterfeit products are usually blurry. Due to poor printing technology, the fonts are rough and floating on the surface, and some printing can even be easily erased by hand.
3. See if the outer packaging is clear.
The brand of the original factory generally has a dedicated designer to design the external packaging, and will only entrust or authorize the production to the factory that passes the production conditions. The packaging is very clear from color blocks to lines. Some imported brand accessories have unique anti-counterfeiting designs designed to protect intellectual property rights.
4. Listen to the sound of the product.
Shake the product and listen for noise. Most counterfeit product manufacturers have backward production conditions and rely entirely on hand-crafted workshops. Impurities such as sand will inevitably be mixed into the bearing body during the production process, so some noise will be made when rotating.
5. Check the materials of the hand tool.
The raw materials of the metal parts of hand tools play a key role in their quality. The raw materials generally include alloy steel, carbon steel, and stainless steel. Hand tools made of corresponding raw materials can be selected according to the requirements of the operating environment.
Carbon steel is a steel with no artificial addition of other alloying elements except Carbon, and generally contains a small amount of silicon, manganese, sulfur, and phosphorus.
According to the carbon content, carbon steel can be divided into low carbon steel (WC ≤ 0.25%), medium carbon steel (WC 0.25%-0.6%) and high carbon steel (WC > 0.6%) according to phosphorus and sulfur content Carbon steel can be divided into ordinary carbon steel (higher phosphorus and sulfur), high-quality carbon steel (lower phosphorus and sulfur), and high-quality high-quality steel (lower phosphorus and sulfur). General carbon steel contains carbon. The higher the amount, the higher the hardness and the higher the strength, but the lower the plasticity, and generally does not have corrosion resistance. Stainless steel refers to alloy steel that contains 13% or more of Cr and is not rusty in the atmosphere. Different stainless steels have different resistance to corrosion.
Alloy steel is an iron-carbon alloy formed by adding an appropriate amount of one or more alloying elements on the basis of ordinary carbon steel. According to the different added elements and adopting appropriate processing technology, alloy steel with special properties such as high strength, high toughness, wear resistance, corrosion resistance, low temperature resistance, high temperature resistance, and non-magnetic properties can be obtained.
Finally, we return to the original intention we shared, what is good for household hand tools. At present, there are more mature manual tool sets with comprehensive and effective functions, and they are portable and convenient to store. They are always the best choice for customers.