Waffles are one of the most popular breakfast dishes in North America, and they also appear on lunch and dinner menus as desserts. The waffles with soft inside and crisp outside has unique flavor and attractive fragrance. You can add chocolates, candies and other decorations at will. It is a great choice for bakeries, restaurants, coffee shops, newsstands, canteens, etc. Buy the best commercial or home use waffle makers on Tool.com, which can make round/square/rectangular shaped Belgian waffles, Hong Kong egg waffles (bubble waffles), Japanese taiyaki waffles and hotdog waffles, and others. We provide professional waffle makers of different prices and types for commercial or home kitchen. Wholesale stainless steel waffle makers with temperature and time control that can cook single slice, double slice, 4 slices to 10 slices.
Belgian waffle maker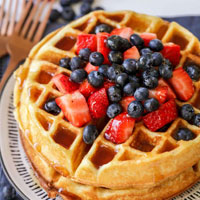 Belgian waffle is a type of North American waffle, based on a simplified version of Brussels waffle. Belgian waffles are thicker than regular waffles and are usually larger because they are made with a waffle iron with a deeper grid. It is usually fermented with baking soda, and some are fermented with yeast to make the batter lighter and fluffy. Sprinkle syrup, powdered sugar and any kind of fruit on the Belgian waffle as a dessert. You can even add chocolate sauce, jam or peanut butter instead of syrup.
Bubble waffle maker

Bubble waffle is also called Hong Kong egg waffle or egg puff. Bubble waffle is a fun and delicious bubble tea shop snack. It is made from a waffle custard flavored batter, and cooked in a machine with special egg-shaped mold. It is popular worldwide due to its unique bubble texture. They can also be paired with different fillings as a main meal or dessert.
Hotdog waffle maker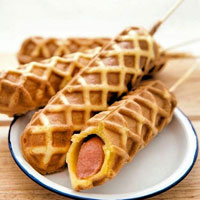 A hotdog waffle is a long waffle with a hot dog inside. The hot dog is placed on a stick, coated with thick corn batter, and then fried. Also known as pancakes on sticks. Hotdog waffle is a very popular snack, you can walk around to enjoy it, all kinds of fillings are delicious.
Taiyaki maker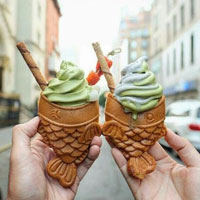 Taiyaki is a delicious fish-shaped waffle. It is a classic food on the streets of Japan. The big fish-shaped taiyaki can be used as an ice cream cone. The small taiyaki waffles are filled with different fillings. The most common filling is red bean paste. It has a crispy outer skin like regular waffles, but a soft cake in the middle.