Grain mill is generally used in a variety of grain health, because of its technical parameters, output, continuous working time are much better than the household powder machine, more be applicated in commercial such as supermarkets grain by the area of auxiliary processing.
When choosing a grinder, it's better to choose the brand, good function, such as this high speed electric grain mill which can process walnuts, sesame, corn and a variety of soy products and oats and other grains, but also can grind a variety of Chinese herbal medicine powder and coffee, etc. 400g in 5 minutes, the use of multi-functional and convenient, the suitable price, is your best choice of home grain mill.

Grain Mills Price List
Picture
SKU
Capacity
Weight
Dimension (L*W*H)
Price
T-GM-HR02A
100g
2.4kg
165*138*335mm
$115.38
200g
3.5kg
178*162*361mm
$176.97
400g
4.5kg
196*196*394mm
$215.36
T-GM-HR10B
300g
4.7kg
190*130*330mm
$215.49
500g
6.2kg
190*170*370mm
$298.01
1000g
7.3kg
212*190*390mm
$346.24
1500g
7.3kg
212*190*390mm
$395.05
2000g
11kg
245*200*390mm
$511.78
2500g
12kg
250*200*405mm
$597.01
 
T-GM-HR1500
20~40 kg/h (44~88 lb/hr)
42kg
600*280*415mm
$1,192.31 
T-GM-HR2200
30~50 kg/h (66~110 lb/hr) 
27.5kg
300 kg /660 lbs 
$1,169.23
 
T-GM-HR3000
50~60 kg/h (110~132 lb/hr) 
 55kg
600*320*440mm 
$1,553.08 
 
T-GM-HR3600
 60~80 kg/h (132~176 lb/hr)
63kg 
600*320*440mm 
$1,982.76 
 Note: The prices in the table are just for your reference. If you want to get the latest quotation, click the picture.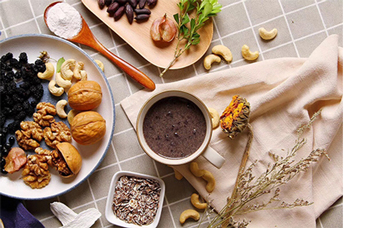 Cautions
For the personal safety, the power supply must be grounded.
The crushed material must be dry, not suitable for processing wet and greasy food.
Do not crush more than half of the capacity of the crushing tank.
General beans crushing only half a minute, hard drugs crushed in one minute can be.
The machine can not be used continuously for a long time, each time the machine is turned on for no more than 5 minutes. If the number of processing is large, should be used at intervals to prevent the bearings from overheating and damage to the motor.
The upper cover is open, do not start the switch.
After long-term use, carbon brushes and blades such as serious wear, need to be replaced.
Often check the screws of the blade, must be tightened.