In addition to industrial applications, lasers are also used in medical treatment, motion detection and product manufacturing.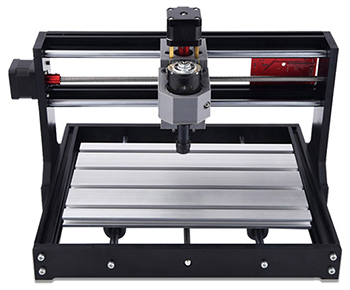 CNC laser cutting, marking, and engraving equipment is an essential tool for the manufacturing industry and customized consumer products (such as signs, badges, gears, labels, etc.). Laser engraving is a process in the manufacturing process of parts, which engraves specific geometric shapes by irradiating a laser beam on the material. With the aid of optics and computer code, the laser can focus on a point, melt or burn the raw material, and form a new shape, which completes the engraving.
To a certain extent, CNC laser engraving is similar to laser marking. The difference is that CNC laser engraving only needs to remove one layer (or several layers) of material, while leaving the details on material surface. The laser can also engrave colors into the material. Usually, this process is called laser marking, which can oxidize the material until it changes to the desired color. By controlling the wavelength and speed of the laser, the type of material and surface treatment, a variety of colors can be obtained.
Laser/CNC engraving is widely used in automotive, mold, electronics, medical, military, aerospace, oil and gas and other fields. In addition to industry, laser engraving and laser marking are also widely used in daily life. For example, mini CNC engraving machine is very popular among DIY enthusiasts. In addition, laser engraving is also used for customization and small-batch series manufacturing of existing commodities to form final products and consumer products.
Mini CNC Laser Engraving Machine Price List
Desktop CNC Engraver Machine Price List
We provide best engraving machine with affordable price. CNC/laser engraving machine is suitable for wood products, paper, leather, cloth, plexiglass, epoxy resin, acrylic, wool, plastic, rubber, bamboo products and other non-metallic materials. Desktop CNC engraver machine can engrave hard materials such as metal, stone, ceramic tile, marble, crystal, jade and so on. Please check the catalog for more details of CNC laser engraving machine or contact with us.