What types of garden tool are there?
Garden tools refers to non-mechanical tools used to tidy the gardens up. There are many common garden tools, including cutting tools, spray tools, excavating tools, and other auxiliary tools.
Cutting tools mainly are electric pruning shears, branch shears, ordinary leafs shears, large grass shears, vigorous shears, high branch shears, high branch saws, cutting saws, knives, axes, etc.
Sprinkler garden tools include hose trucks, manual high-pressure spray cans, hand-operated spray cans, hand-held sprays, portable fixed-point water replenishers, garden sprinkler and irrigation equipment.
Digging tools include shovel, hoe, rake, digging forks etc.
Other: Hand-push fertilizer applicator, spatula or screwdriver to provoke weeds, sand rake for lawn sanding, bucket, flower arrangement, grow light,  water scoop, small cart, bucket cart, garden gloves etc.
Functions of common garden tools
Hand-held pruning shears. Pruning shears are necessary tools for pruning and maintaining plants and shrubs. A pair of small knives with high quality blades can easily tidy up and cut plants up. They should also have sturdy, easy-to-grip handles.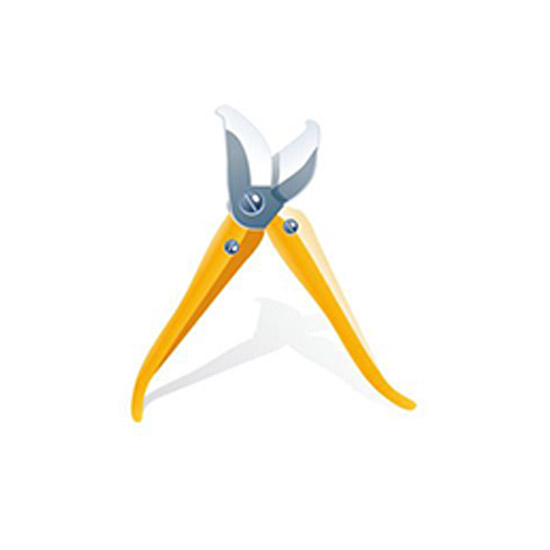 Garden fork. It can help you to prepare the soil for planting. You can use it to remove weeds and smooth out small patches of soil. Make sure to buy a model that is convenient to hold, which is important when dragging the soil.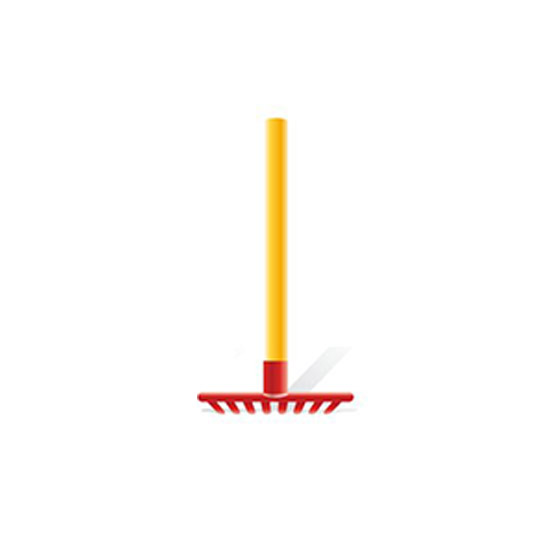 Spray bottle. The medium spray bottle is easy to carry and ideal choice for watering flowers. Choose one with an easily accessible opening to fill the sink or garden hose.
Hose. The hose that can reach the periphery of the garden can be used for washing the ground or sprinkling water. A hose made of rubber or a rubber-vinyl mixture to ensure it is strong enough ti resist leakage.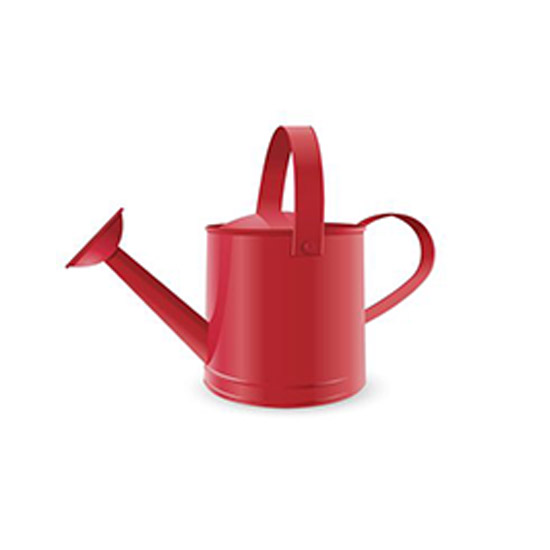 Garden rake. It can loosen the soil, level the ground and remove the rocks, leaves and other debris from the soil surface.
Round-point shovel. A tough shovel is required to dig and move large amounts of soil, of all the available options, the round tip shovel is the most versatile. Choose a stainless steel head model, which will not rust, and a solid wooden handle.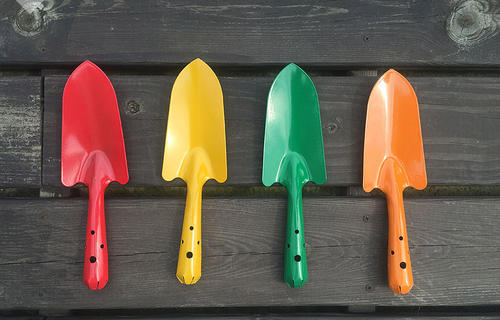 Take flower-growing as an example
Choose tools according to the flower-growing environment
Different flower growing environments have different requirements for gardening tools. Indoor cultivation of flowers needs to be equipped with flower stands, flower pots, spray bottles, grafting knives, pruning shears, shovel, etc. Outdoors, due to better lighting conditions and a wide variety of flowers and trees, including some tall trees, then more requirement for tools are needed. Of course, some of these tools can be reused if they are not used frequently. For example, scissors such as fruit picker and handcraft scissors can also be reduced. When pruning high branches, you can use a ladder to directly climb up then trim.
Practicality need to be considered first, then beauty
Some tools are good on appearance, but they are actually really impractical for home gardening enthusiasts. For example, if it costs you a lot of money to buy a set of beautiful flower pots from a furniture store of a famous foreign brand, but when you get home, you find that there are no basic drainage holes then it cannot do flower growing at all.
It is wasteful to buy all tools at once
Many people who are beginners to grow flowers have a bad habit, that is, they buy lots of flower-growing appliances at once for daily maintenance work. In fact, the best thing is to buy appliances in batches. You can purchase all the necessary items first, such as flower pots, earth shovel, etc. While other pruning tools can be added at any time according to the flowers and tree you choose. In general, although tools are important, the quality of tools is not necessarily related to whether the flowers are flourishing or not.
Selection and maintenance of garden tools
According to users
Firstly, it depends on the user. If the user is professional group or individual. Generally, you should choose a general-purpose tool that is sturdy, durable, and more comprehensive. For family and amateur gardening enthusiasts, the workload is not large, and considering the decoration of the environment, they should choose beautiful, compact, and average-strength household tools.
According to using purpose
Choose a special tool such as hedge trimmers, and choose hedge shears (flat shears) of different specifications, with high trimming efficiency and god trimming effects; to complete the pruning of higher parts, it should generally choose long-handled shears and high branch shears, which can avoid the danger of climbing, and it is more convenient to observe the entire tree crown, so as to better grasp the degree of pruning of each part.
Polish
"Sharpening your axe will not hold up the work of cutting firewood" means the importance of polishing tool. Garden tools for landscaping are mostly used for cutting, chopping, etc. Most hand tool have blades, and a few have teeth. The function of polishing is to make the blades or teeth sharper and make it more labor-saving and faster to use.
Maintenance
The maintenance of hand tools closely related to maintaining good performance and prolonging their service life.
Rustproof
The working part of hand tools are mostly made of metal materials, which can easily get rust. The light ones affect the use, the serious ones may cause tools lose its use value.
Storage
The storage environment need to be dry and clean. Various tools should be categorized and stored for easy inventory and access.
Repair and maintenance of some garden tools
Flower shears, branch shears
Disassemble the flower shears and branch, sharpen the blade with a whetstone and grease it to prevent rust, tighten the screws and each rotating part, and maintain with lubricating oil.
Chain saw, hedge trimmer, lawn trimmer
Disassemble it and use a file to sharpen the saw teeth. Each time the chain saw is polished, the forged edge of the saw teeth should be corrected at the same time to ensure that it does not get stuck during use to prevent accident.
Knives
It should be equipped with the necessary tools, and is in a ready-to-use state. The key is to sharpen the blade. Pay attention to the angle between the knife surface and grindstone from being too large, otherwise it will damage the blade.
Spray bottle
Before each use (especially when spraying toxic drugs), it must be check whether the sprayer works by using water. Rinse with water after each use to prevent the residue from corroding the container, spray rod, nozzle and other parts.
TOOL.com provides lots of garden tools in categories for you to choose, which can help you make your garden wonderful!