This range of garden tables and chairs mainly use aluminum alloy, durability, light weight, fast heat dissipation, radiation prevention and rust prevention, can be placed in the outdoors all year round. Exquisite carving process is upscale and luxurious, carrying on a classic heritage. The seats are comfortable and sturdy. Now patio tables and chairs is widely used in pubs, cafes, outdoor, gardens, living rooms exclusive to your lounge area.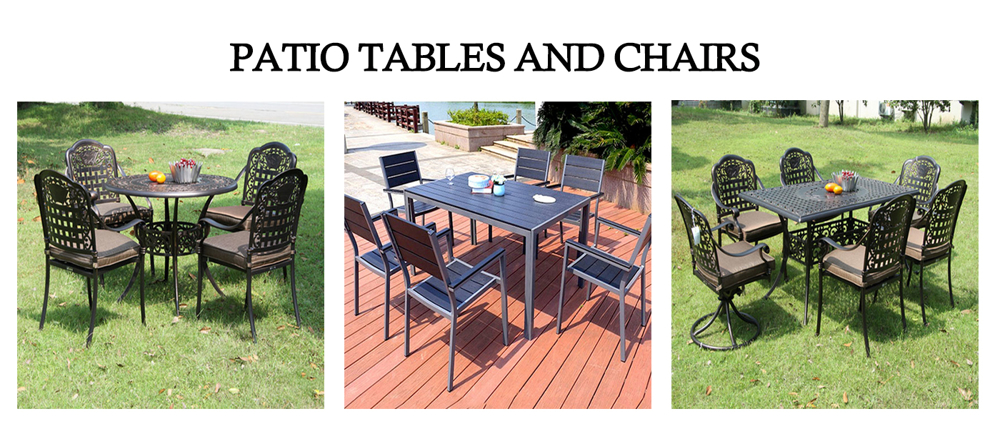 Features of Garden Tables and Chairs
Material: aluminum alloy, glass, wicker and iron, not afraid of the sun, rain, wind and snow.
Weight: the structural weight can be reduced by more than 50% and you can move them easily.
Benefit: Affordable price, saving operation time, avoiding unnecessary cost waste caused by damage to bolts.
Tool.com provides 5 types tables and chairs for your choice. In addition, you can buy outdoor umbrella on our online shop. If you like having afternoon tea with your friends in the patio or your garden, it is necessary for you to buy them. Here is the price list of patio tables and chairs below.
Patio Tables and Chairs Price List
*Note: The prices in the table are just for your reference. If you want to get the latest quotation, please feel free to contact us.