Laboratory mixer is an electric mixer, used for stirring, homogenizing, mixing and dispersing. Laboratory mixer is mostly used for mixing materials to prevent material precipitation. In China, laboratory mixers are widely used in higher education institutions, scientific research institutes, water plants, sewage treatment plants, water supply and drainage, environmental protection, petroleum, chemical, metallurgy, light industry, pharmaceuticals, electric power, papermaking, printing and dyeing and other industries. Laboratory mixer is an indispensable instrument for biochemistry laboratory.
There are 3 kinds of laboratory mixers commonly used in China: vortex mixer, magnetic stirrer and overhead stirrer. This article will introduce these 3 laboratory mixers in turn and list the latest price. You can buy the best laboratory mixers from China online at Tool.com. Our price is very affordable, if you buy wholesale, there will be a bigger discount!
Laboratory Vortex Mixer
Vortex mixer, also known as vortexer or vortex shaker, is one of the basic equipment commonly used in laboratories. Vortex mixer uses eccentric rotation to make the liquid in container vortex, so that the solution is fully stirred. There is usually a rubber cover on the top of vortex mixer for holding test tubes, beakers and other containers. The vortex speed is adjustable, usually around 3000 rpm. It should be noted that sensitive or fragile samples are prone to degradation, so the vortex mixer is not suitable.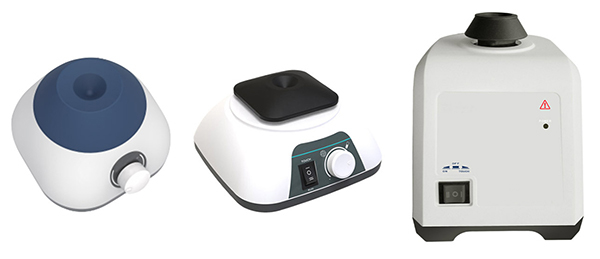 Laboratory Vortex Mixer Price List
Laboratory Magnetic Stirrer
Magnetic stirrer is based on the principle of repulsion of the same sex and attraction of the opposite sex in magnetic field. It uses a magnetic field to push the stirring bar to rotate in circle to stir the liquid. The stir bar is magnetic and is placed in a container. When in use, there is only one stirring magnetic bar in the sample, which makes it easy to keep the instrument clean. Therefore, the magnetic stirrer helps reduce the risk of infection during the experiment. If you need to stir the solution for a long time (such as protein dialysis experiments), a magnetic stirrer is the best choice. Magnetic stirrer with hot plate has a heating function, which can heat the liquid at the same time during the stirring process. The price of such a magnetic stirrer is usually higher.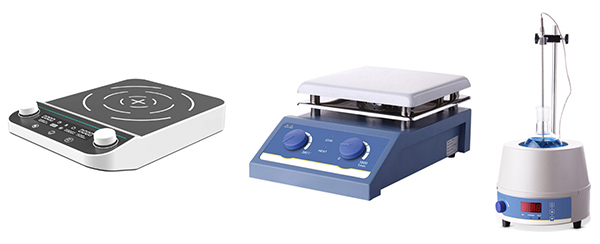 Laboratory Magnetic Stirrer Price List
Laboratory Magnetic Stirrer with Hot Plate Price List
Heating Mantle with Magnetic Stirrer Price List

Laboratory Overhead Stirrer
Overhead stirrer is suitable for stirring and mixing high-viscosity substances, such as inks, coatings, glues and adhesives, etc. Compared with vortex mixer and magnetic stirrer, overhead stirrer is a slightly larger stirrer, mainly composed of a motor, a support, a base and a stirring rod. Overhead stirrer can be used for suspension, gas intrusion and recirculation. In the product development laboratory in China, overhead stirrer is also used to mix automotive paint chemicals, shampoos, conditioners, etc. When buying the right overhead stirrer, check the torque, mixing capacity, and viscosity.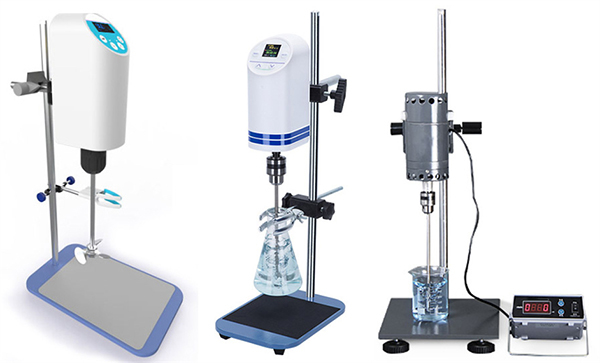 Laboratory Overhead Stirrer Price List